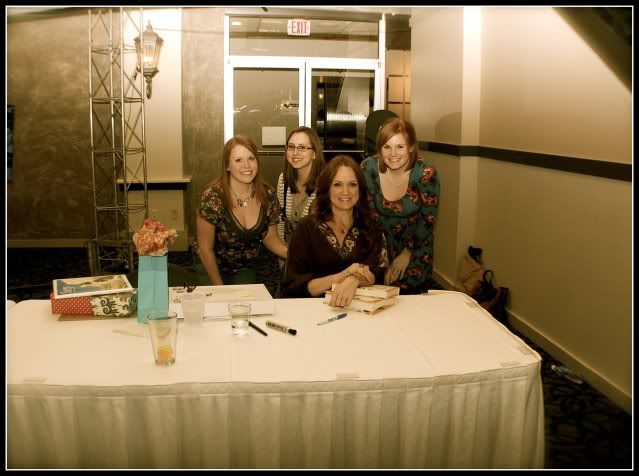 Today, I am officially inspired. When Krystal told me about this Ree Drummond character, I thought she just wrote about food. I had looked at her recipes when I was vegan and they consisted of steak and meat and dead cute things so I sort of bookmarked her website and forgot about her.
When I visited again, I realized that she was also an amazing photographer and writer. And even a good cook! She beat Bobby Flay in a throwdown. That's skill.
Above all, she is a Grade A blogger. She took the open forum of the internet and let people into her little slice of life on an Oklahoma ranch. And now she's a best selling author. But she is also an influence on so many people. We waited in line to meet this woman for hours and she was truly genuine, dimpled and kind.
My blog is like a puny kitten and hers like a giant lion but this little kitten now has motivation. Thank you Ree Drummond!