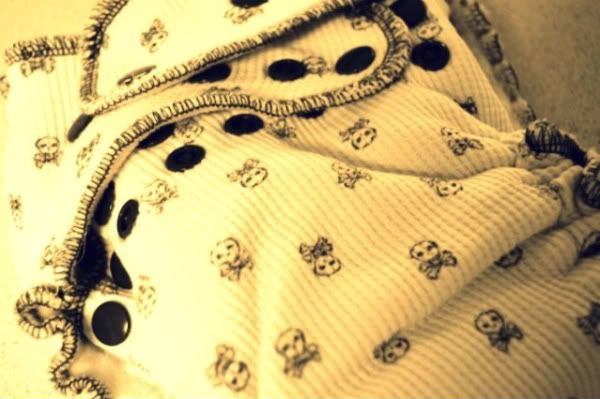 There is nothing that I love more than fluffy mail. Knowing that you have a really cute diaper to feed your addiction waiting for you in transit somewhere. I usually "swap" diapers with people and know that Mike isn't going to change a diaper for an entire year I get to stray from "daddy proof" diapers!
Today I got Brown Beard, which is made by The Goodmama. I really do love her diapers but never buy them new because they are outrageously priced. And I think that the woman who makes them is a total unprofessional and is really rude to her customers but her diapers are the best, I must say.
Goodmama's are like the Chanel of diapering. People collect them and some people even pay a hundred dollars for one diaper, which is just dumb. I won't pay more than 12 dollars for a diaper. Jude is just going to poop in it anyways.